You can SELL to us the Microsoft software licenses your organisation no longer uses
If you are moving to O365 or upgrading, you may no longer need your old perpetual licences
You can BUY Microsoft licences from us up to 70% cheaper than other Microsoft channels
You can buy pre-owned perpetual licences, either current versions or older versions at even greater discounts

Welcome to Software Recycling
Ireland's experts for the secondary software market!
Our Story
After a combined 60+ years in the software industry, mostly working for vendors, we thought we knew our way around software licensing and contracts. When we first heard of companies selling pre-owned licences, our initial response was that it had to be illegal. Surely? Software vendors usually explicitly state in their contracts that their customers are not allowed to resell, transfer or in any way assign licences to another party. And this is the commonly held belief even amongst industry stalwarts.
What Is Pre-Owned Software?
Pre-owned software has been previously licensed to a customer(s) on a perpetual basis and subsequently has become surplus to requirements. The prior owner(s) have all the necessary documentation providing proof of purchase and have confirmed the software is no longer in use and has been deleted from their systems. Due diligence has been executed to confirm the legitimacy of re-sale and the pre-owned software licenses are thus available to be re-sold.
What does the law say?
However, EU Software Directives and the European Courts say otherwise, opening up the possibility for companies to realize significant financial windfalls by selling perpetual licences of their Microsoft "Volume" products which they no longer need. This might arise because they are migrating to cloud versions or because their organization is being restructured. On the other side of the coin, companies who prefer on-premise software for particular needs now have the option to buy pre-owned licences at a fraction of the cost of purchasing new.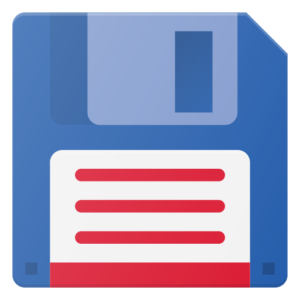 The Secondary Software Market
The secondary software market has been active for over 15 years, particularly in the UK, Germany and many other European countries. The approach to buying and selling pre-owned licences has matured. We've founded Software Recycling Limited to bring best practises to the Irish market, so that companies can save significant money using a safe, transparent and legally compliant process. Whereas software licence reviews usually result in bad news, now possibly there's good news with the potential to unlock hidden value in assets you thought were worthless.
Save up to 70% on Micosoft licences vs new
Don't overpay for licenses! Get in touch today with us to see how you can save.
Contact Us
100% transparent, 100% legal, 100% insured
How does it work and is this legal? We explain why it is!
Find out more
Get in touch with the team today and we'll guide you through the process.
Contact Us
Sell surplus licences and get a return on assets you thought were worthless.
You can sell your licenses and make money!
How does it work?